Wines of the Month
-Errazuriz "Max Reserva" Carmenere
Sale Price: $14.99/Reg Price: $20.99

-Errazuriz "Max Reserva" Sauvignon Blanc
Sale Price: $13.99/Reg Price: $19.99

-Cline "Oakley Eighty-Two" Red
Sale Price: $8.99/Reg Price: $11.99

-Colli Eugenie "Sparkling Moscato"
Sale Price: $11.99/Reg Price: $14.99
Events
A Very Special Beer Dinner Event!
Featuring:
Goose Island Beer Company
Executive Chef Greg Masilko
Where:

Bricks Pub


When:

Wednesday, Feb 19th | 6pm Start
With: 6
Course Dinner With Beer Pairing


Cost:

$59.99 per person

This email address is being protected from spambots. You need JavaScript enabled to view it.
*Please RSVP by 5pm on Tuesday, Feb 18th
This is a dinner you will NOT
w
ant to miss!
We will be featuring
6 high end brews from one of
our countries best craft brewers,
Goose Island! We will
be pairing
a dish
to
perfectly compliment
each beer.
At this value, seats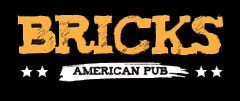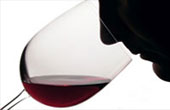 Wine Tasting
Tournament Liquor
|
Blaine
Saturday, Feb. 1st | 3-6pm
(All Wine Up To 25% Off)
*excludes already marked items*
Saturday Wine Tastings will be taking place
every other Saturday through out 2014...Like
us on Facebook to stay up with the most
Twitter
Due to an error, potentially a timed-out connection to Twitter, this user's tweets are unable to be displayed.

Get news on events, tastings, new releases and more straight to your email!