10901 Baltimore Street
Blaine, MN 55449
Hours:
Monday - Saturday 8am - 10pm
Closed Sunday
763-786-4992
Sign Up for Our Newsletter

Get news on events, tastings, new releases and more straight to your email!
Enjoy special events and exclusive discounts by
joining the our wine club today!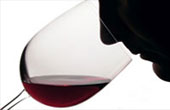 Saturday Wine Tasting
Tournament Liquor
|
Blaine
Saturdays | 3-6pm
(Up to 20% Off All Wines)
*excludes already marked items*
Saturday Wine Tastings will be taking
place
every other Saturday through
out 2015...Like
us on Facebook to stay
up with the most
current information!
Juan Gil Wines